You can search for us by Rottweiler breeder in Ontario, Rottweiler breeder in Southern Ontario, Rottweiler breeder in Norfolk County, Rottweiler breeder in Waterford, Rottweiler breeder in Simcoe. We are local to Simcoe, Delhi, Port Dover, Brantford, Waterford, Jarvis, Hagersville, Six Nations. We are also close to Cambridge, Waterloo, Guelph, Hamilton, Stoney Creek, Ancaster. We have Rottweilers from German lines, German bloodlines, German Rottweiler, European Rottweiler, European bloodlines, Champion rottweiler. We occasionally have Rottweilers for sale, Rottweiler puppies, Rottweiler puppies for sale, Rottweilers for adoption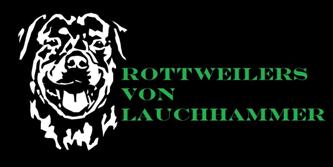 Rottweilers von Lauchhammer
Wilsonville, Ontario, Canada
All text and photos are property of Molly Denton and/or Jeramy Duffin of von Lauchhammer and cannot be used or reproduced without written consent. Violators will be prosecuted!
Copyright © 2010-2013
WE DO NOT KNOW OR RECOMMEND ANY OF THE ADVERTISERS LISTED AT THE TOP OR BOTTOM OF OUR PAGE!